Bottles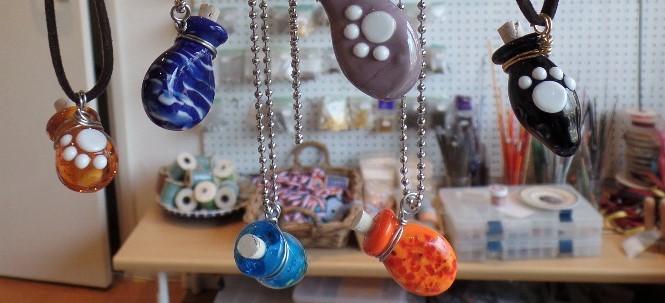 Bottle of memory's.....
You can use this for several purposes...
fill the bottle with sand from your favorite beach, seeds of your favorite plant, a tiny note from someone you love, or a piece of hair from your beloved dog/cat, maybe for cremain ashes ???
Than you can hang it on a necklace, or a nice ribbon....
I find these hard to make, so no MTO's please. I never know how the bottle turns out in the end......